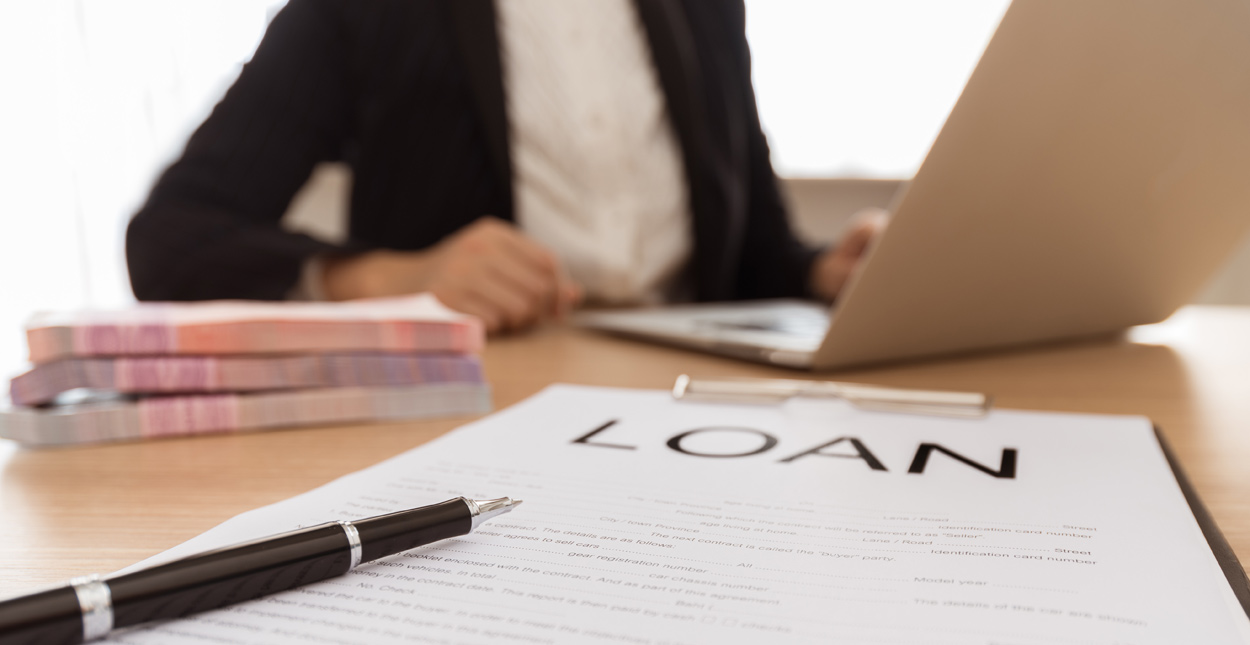 Our popular "How-To" series is for those who seek to improve their subprime credit rating. Our articles follow strict editorial guidelines.
Need cash quickly? No problem, just sign here promising to repay the loan and we'll hand you the money.
Unfortunately, getting a signature loan isn't quite that easy.
A signature loan – also called a personal loan or an unsecured loan – is one in which a lender doesn't require any collateral to secure the loan. The lender trusts you to repay based on, among other things, your credit history and your good faith commitment to honor the terms of the loan.
That's why most lenders require a credit check to verify your history of credit and loan repayment. If you have any negative marks on your credit report, like a loan default or accounts that have gone to collection, you're unlikely to be offered a loan. But take heart — some signature loan providers offer loans with no credit check requirement.
Providers | FAQs
Top Signature Loan Providers (Some with No Credit Check)
Lenders willing to offer loans with no credit check aren't doing so from an abundance of trust and generosity. They understand the risks and have designed that into their business models. They know the default rate is much higher among borrowers unwilling to undergo a credit check, and the terms of the loans they offer reflect this risk.
Borrowers should be aware that a loan attainable with no credit check will probably be for a smaller amount and at a much higher APR than a conventional loan. That being said, here are the top signature loan providers we've uncovered — some of which offer loans with no credit check requirement.
CashUSA.com is a lending network that matches borrowers with a wide range of potential lenders, large and small. Loan amounts from $500 to $10,000 are available, and applicants can receive a loan decision within minutes. The online loan form is fast and easy, but there are a few requirements to qualify: You must be a U.S. citizen, at least 18 years of age, earn at least $1,000 a month after taxes, have a checking account, and provide a valid email and phone number. Meeting these requirements, however, does not guarantee you a loan. Interest rates can range from 5.99% to 35.99% and repayment terms are from three to 72 months.
The name says it all; this company specializes in helping people with bad credit get a personal loan. Bad Credit Loans uses its online lending portal to connect people with lenders who specialize in subprime lending. The service is free, and applicants are not obligated to accept any loan offers they receive. Loan amounts range from $500 to $5,000 and repayment terms are from three to 36 months. Requirements to qualify are similar to the lender network above, and meeting these requirements is no guarantee of getting a loan. Most lenders in the network offer interest rates from 5.99% to 35.99%.
This is another large lending network for individuals with challenging credit situations in need of a loan. PersonalLoans.com offers an easy online loan request form and attempts to match borrowers with lenders in its network. Some basic personal, banking, and income information is required. If approved, funds can be expected as soon as one business day. Loan amounts range from $500 to $35,000, with repayment terms of between three and 72 months. Most loans offer interest rates from 5.99% to 35.99%.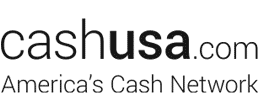 Initially, a borrower will qualify for single-payment loans due within a couple of weeks — a type of payday loan.
One twist is a points-based incentive called the LendUp Ladder, where after making consecutive on-time payments a borrower earns points that can lead to a lower APR and higher future loan amounts. However, the LendUp Ladder is not available in every state. Loan amounts range from $200 to $1,000 and the actual APR can be as high as 458% or more. As a further note, these signature loans are not reported to the credit bureaus.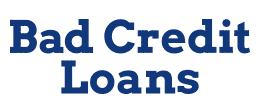 Lenders within the Bonsai Finance network offer loan terms from one to 60 months, and the online approval process is quick and easy.
APRs can be as low as 5.49% or can run as high as the maximum allowed by law in your state. Still, if you meet the requirements for an installment loan with Bonsai Finance, it can help you build or rebuild your credit since these loans are reported to the credit bureaus.
Can You Get a Signature Loan with Bad Credit?
Getting a signature loan when you have bad credit is possible, but should be approached with a certain amount of caution. To understand just what you need to watch out for, let's take a closer look at the process from a lender's perspective.
A signature loan, or unsecured loan, means a lender is turning over cash based on nothing more than a borrower's promise to repay it. For many people, that promise to repay is backed by a credit score that has earned a certain level of trust. In other words, their credit score shows they have a history of repaying their debts.
For a borrower with bad credit, however, it's a different story. Perhaps your poor credit score is due to something outside of your control or a result of something in the past that is no longer a financial obstacle. But, from a traditional lender's perspective, you are simply too high a risk.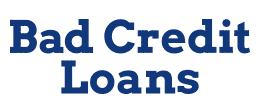 Lenders willing to take this risk protect themselves against default by charging higher than average interest rates and lending smaller amounts. The money they collect in interest on small individual loans allow these lenders to offset the inevitable defaults they experience.
Plenty of subprime lenders are willing to take a chance on individual borrowers, but this is where the word of caution comes in. By borrowing at a high interest rate, you could actually be putting yourself in a worse financial position.
Higher interest rates mean higher repayment amounts, and that could lead to missed payments, increased fees and penalties, and potentially to default.
Do Signature Loans Require a Credit Check?
If you have a low credit score, you may be thinking, I'll just apply for one of these loans that don't require a credit check, then no one will even know I have bad credit. Unfortunately, that's not quite the way it works.
Lenders that offer signature loans with no credit check assume anyone applying for one has bad credit. Otherwise, you wouldn't care about the credit check and would shop around for a loan with better terms. Sadly, the fact that you are interested in a loan with no credit check is all the lender needs to know about your score.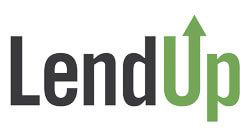 So, what do you need to know about signature loans that don't require a credit check? A lot, as it turns out.
Some lenders promote signature loans that are actually nothing more than payday loans. A quick way to determine if the loan you're being offered is, in fact, a payday loan is to check the payment terms.
If the loan is listed as 'single payment' and due within a few weeks, or if the APR is in the triple digits, then it's probably a payday loan.
Another type of loan sometimes presented as a signature loan with no credit check is what's known as a check advance loan. If you're asked by the lender to write a post-dated check for the loan amount (plus fees of course), then this isn't a true signature loan. The check you've written them is actually a form of collateral, and this then becomes a secured loan.
Remember, a true signature loan is an installment loan that you pay back in monthly payments over time. The APR you pay will probably be in the 30% to 40% range, but that's still a far cry from what you'd pay for a payday or similar loan.
Where Can I Get a Loan with No Credit Check?
Finding a lender that will offer you a loan with no credit check isn't as hard as it may seem. In fact, if you're willing to be a little flexible, getting a loan without submitting to a credit check may be easier than you think. Here are a few options for no-credit-check loans that you may not have considered.
True signature loans requiring no credit check are rare, but they are available from lenders that specialize in subprime lending. Many lenders these days are willing to use alternative data, such as employment or income, when considering you for a loan.
The lenders and lending networks we've presented are a great place to begin your search for an actual signature loan with no credit check.
How Long Does it Take to Be Approved for a Signature Loan?
If you've been looking around for a signature loan online, you've likely seen the bold headings proclaiming, "Approval in Minutes." Well, we're here to say these claims are misleading at best. What most online lender platforms do offer is a quick and easy application process, provided you have all of your personal information gathered in advance.
This preliminary step is used to gather the basic information needed for a lender to determine whether it wants to consider you for a loan. If they do, the lender will then have you fill out the actual loan application.
If you're applying for a no-credit-check loan, the lender may ask you for other documents to show you are worth taking a chance on. These may include:
Once the detailed application is completed and documentation verified, you can expect approval in a few minutes, in most cases. You'll then be presented with the terms of the loan, including the monthly payment amount, length of time for repayment, the APR you will be charged, and any fees that are due.
Upon signing the loan agreement, most borrowers can expect the money to be deposited into their checking account within a day or two. In total, you can expect the entire process — from submitting the initial pre-approval application to receiving the loan proceeds — to take from one to five business days in most cases, depending on the lender.
Understand the Terms Before Agreeing to Any Loan
For someone with bad credit, any signature loan that comes with no credit check may seem like an attractive offer. But, as with most things that sound too good to be true, these loan offers require close scrutiny and a skeptical eye.
With short-term loans, for example, pay attention to the actual APR rather than the dollar amount you will be paying back. A $200 loan with a $30 fee that's paid back in two weeks equates to a nearly 400% APR. What's more, if you roll that loan into another one, that high APR will only increase.
Research and make sure you understand all of the terms and conditions of any loan you are considering. Know the difference between APR and interest rate, the amount you will be paying over the life of the loan, and any penalties for late payments that can not only damage your credit score further; they can cause your effective APR to soar into the 4-digit range.
Finally, never consider taking out a loan if there is even a chance you can't make the payments on it. Being desperate for a loan in an emergency can cause you to make an unwise decision. Carefully consider your situation and understand what all of your options are before you decide to accept any loan that you aren't absolutely certain you can repay.